Finance & Accounts
You can view and download the annual report & accounts on the link below.
The Trusts annual income is in excess of £100,000 per annum. Currently, 100% of the Trust's annual income is derived from its investment portfolio which is managed by Investec Wealth & Investment Ltd. However, the Trust is now seeking to raise funds to meet the increasing demands from charitable organisations seeking to help young musicians of recognised ability and education through music. If you'd like to make a donation please CLICK HERE. For bequests or legacies, please contact the Treasurer for more information: jthornton@mayfieldartstrust.org.uk
The Trust is exceptionally efficient in its management and operation in order to maximise funds available to support charitable activities.
97% of the Trusts annual expenditure goes directly towards charitable activities. Only 3% of the Trust's annual income is spent on operating costs.
As a comparison 72% of large charities total expenditure goes directly to charitable work, 74% for medium charities and 61% for small charities.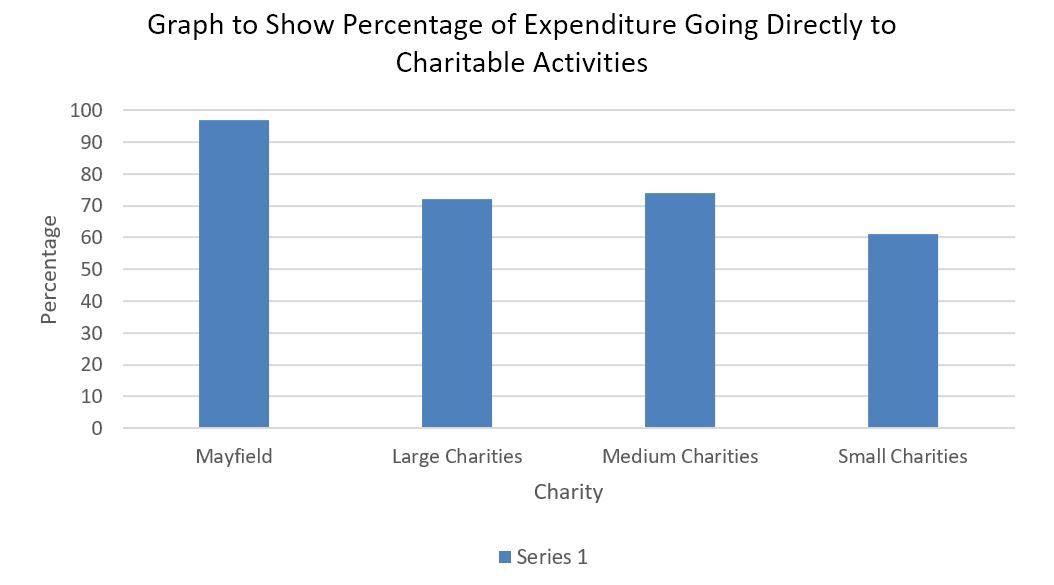 MVAT has made grants totalling in excess of £3m since 1989.
The Trust has two funds; the Main Fund which distributes in the region of £100,000 annually and the AHT Enterprise Fund (named after our Founding Trustee – Mr Tony Thornton MBE) which distributes in the region of £24,000 annually (details of these are on the funds page).